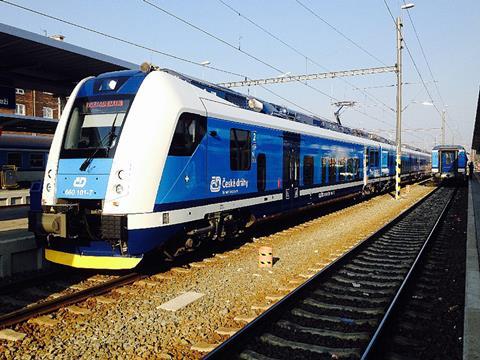 CZECH REPUBLIC: The government has approved a proposed 15-year agreement between the Ministry of Transport and the 14 regions for the co-funding of regional passenger services in 2020-34.
This guarantees that each of the country's 14 regions will get an inflation-linked contribution of KC0·3 for each KC1 they spend from their own resources.
This 15-year agreement replaces a memorandum signed in 2010, under which the ministry made a non-binding commitment to provide an annual subsidy of KC2·6bn to the regions for a period of 10 years. The new agreement means the total amount to be provided from the central budget will rise to KC2·9bn.
The subsidy is only payable for lines which have at least four regular daily weekday trains. Despite calls from open access operators, the agreement does not require the services to be opened up to competition.