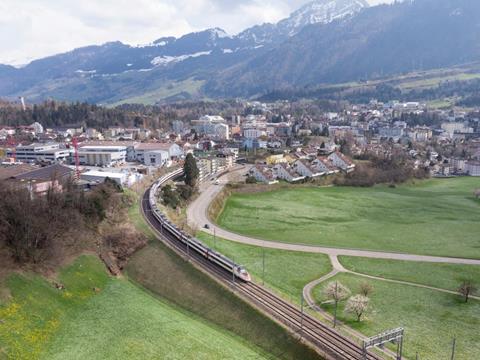 SWITZERLAND: Swiss Federal Railways has asked the Federal Administrative Court to suspend its appeal lodged in July 2018 against the decision by the Federal Office of Transport to allocate two routes in the national long-distance passenger service concession to BLS.
The Bern – Biel and Bern – Burgdorf – Olten routes were to have been operated by BLS with effect from December 2019. However, BLS said in May that it would not include the routes in its 2020 planning process, explaining that it could not assume operation of the routes while a legal challenge on the concession was pending.
SBB said on July 5 that it had been having 'constructive discussions about co-operation in the long-distance passenger business' with BLS for some weeks. It emphasised that 'both railways wanted to find an acceptable solution' which would be in the interests of the national Swiss public transport system.
According to SBB, the two railways expected to be able to put forward a proposal in the third quarter of this year. Given this background, SBB had asked for suspension of the appeal.