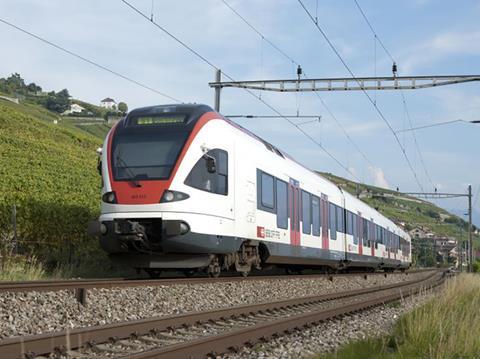 SWITZERLAND: National rail operator SBB has launched a national season ticket covering rail and electric car transport.
SBB Green Class is available to purchase for terms of one, two or three years. The Comfort version includes second-class rail travel and local transport. It also includes rental of an electric BMW i3 car for the duration of the ticket, free parking at all stations, a motorway toll sticker and battery charging of the electric car, as well as access to car- and bike-sharing services. The Premium option includes first class rail and taxi access, as well as a guarantee that the BMW is new.
The Comfort version of SBB Green Class costs SFr1 040 per month for the one-year variant, and Premium costs SFr1 310.