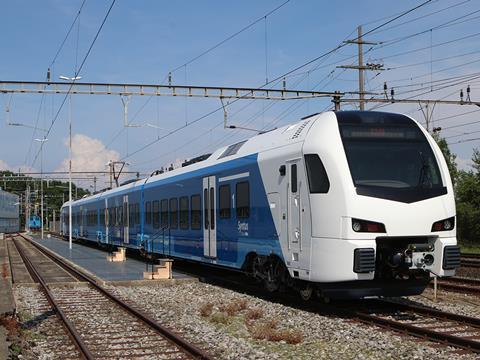 NETHERLANDS: The first of 16 Flirt3 electric multiple-units for Syntus has been unveiled at Stadler's commissioning centre at Erlen in Switzerland.
In March 2016 Syntus ordered nine three-car and seven four-car Flirt3 units for use on services from Zwolle to Kampen and Enschede which it is to operate from December 2017. The €125m rolling stock deal includes 15 years of maintenance which Stadler Service Nederland will undertake at a depot it is building in Hengelo.
The Syntus brand is to be dropped in favour of Keolis Nederland.