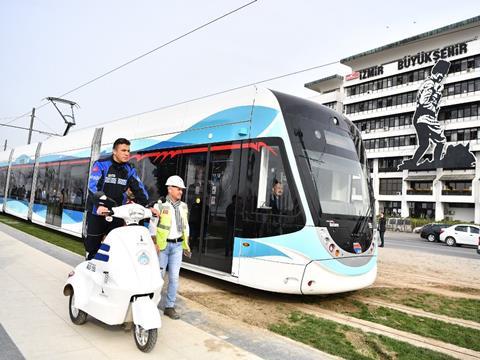 TURKEY: Test running has started on the Konak tram line in Izmir. The 12·9 km route was due to open late last year, but has been delayed.
Services will operate with a fleet of 21 five-section low-floor trams supplied by the Eurotem joint venture of Hyundai Rotem and Tüvasaş.
In April 2017 the Karşıyaka Line on the other side of the Gulf of Izmir opened. It uses 17 trams supplied under the same contract.