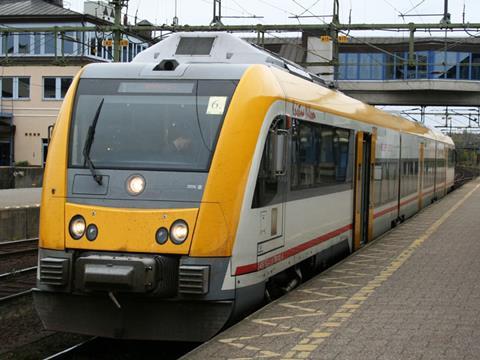 SWEDEN: The Krösatågstrafiken group of four local authorities signed an agreement on December 19 which will see Veolia replace DSB Småland as the operator of Krösatågen passenger services on a 600 km network around Nässjö with effect from March 1 2014.
The subsidiary of the Danish national operator has operated the services since December 2010 under a contract which was to have run to in December 2018, with an option to extend to 2021. However DSB was struggling to make the business financially viable, and said it was unable to reach an agreement with the authorities for more economic operation of the services.
DSB said ending the contract would fit with its strategy for stabilising its activities. Its only remaining operation in Sweden would be the Uppland contract, which runs to 2021.
DSB Småland employees will be offered jobs with Veolia.