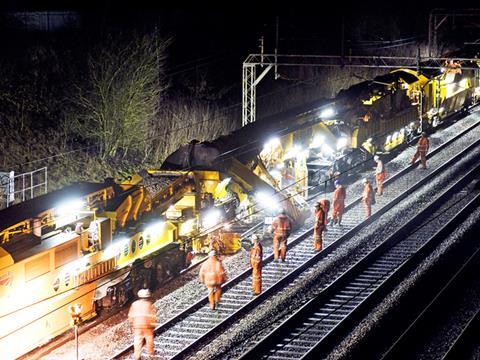 UK: Following a nine-month development programme and 12 months of rigorous field trials, Vidiwave has been awarded a contract to supply specialised CCTV systems for Colas Rail's entire UK track maintenance fleet.
The mobile CCTV equipment manufacturer has been working with Colas Rail since 2011 to develop an inspection system which can withstand vibrations to provide a robust and reliable video audit trial for tamping machines and stoneblowers.
Vidiwave's system is used to inspect the track condition before and after the maintenance work, as well as providing a video record of track lifting and realignment in progress. These then form part of Colas Rail's post-maintenance audit trial to prove that the track has been relaid and realigned to the correct industry tolerances. Independently certification of the technology was provided by Thales Germany.
'We are delighted that Colas Rail decided to extend the initial pilot scheme to a full fleet fit-out programme', said Vidiwave CEO David Grattan. 'Rail inspection CCTV is one of the harshest mobile CCTV environments in the world. These long-term tests have proven beyond any doubt the build quality, robustness and reliability of Vidiwave's equipment'.