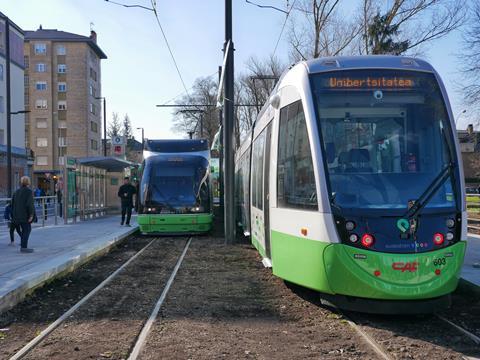 SPAIN: Details of the proposed 6 km tram extension connecting central Vitoria-Gasteiz to the district of Zabalgana were released for public consultation on March 9.
The €120m project includes the acquisition of 14 trams and several ticketing machines for €61m, as well as the construction of 11 stops in two phases.
The Y-shaped extension would start between the existing Angulema and Florida stops, connecting Green Capital to Jundiz, while a branch between the Naciones Unidas and Polideportivo stops will connect to Mariturri via Zabalgana.
According to a Basque government report, both phases are expected to be completed within 39 months once construction starts, but work is not expected to begin prior to 2026.