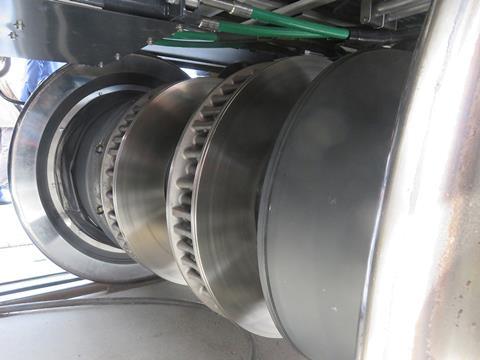 GERMANY: Georgsmarienhütte Holding GmbH has reached an agreement to sell 100% of its wheel and axle subsidiary GMH Railway Systems to group of Chinese investors led by Full Hill Enterprises Ltd.
GMH Railway Systems includes Bochumer Verein Verkehrstechnik which is a certificated wheel and axle manufacturer for China's high speed trains, axle and precision-rolled steel component supplier Bahntechnik Brand-Erbisdorf, and MWL Brasil Rodas & Eixos Ltd which GMH says is the sole forged wheel manufacturer in South America.
Announcing that commercial negotiations for the sale had been completed, on November 2 GMH said the Chinese railway market had shown a 'high growth dynamic that simply cannot be ignored', and Chinese suppliers were increasingly active internationally. Because of this, GMH Holding had initiated strategic discussions with interested parties, and 'after careful consideration' had concluded that long-term future sustainability of the railway group would best be guaranteed through a sale to or co-operation with a strong player from China.
The transaction is expected to close by the end of the year. Terms have not been disclosed.