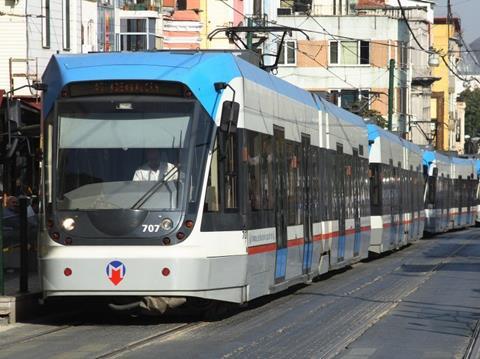 TURKEY: Construction of a new tram line in Istanbul began on March 20. The 10 km route will run along the southern edge of the Golden Horn from Eminönü to Alibeyköy Cep Otogari.
Interchange will be provided with tram route T1 at Eminönü, with metro line M2 at Küçük Pazar, with MetroBus at Ayvansaray, with the cable car at Eyüp and with the future metro line M7 at Alibeyköy.
Doğuş İnşaat is undertaking the work under a €153m contract signed in October. Opening is scheduled for May 2019. The line will have a capacity of 25 000 passengers/hour per direction and will offer an end-to-end journey time of 30 min.