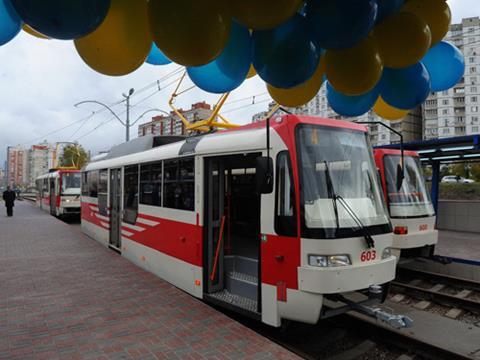 UKRAINE: Prime Minister Mykola Azarov officially reopened the Myloslavska - Troeschina-2 fast tram line in Kyiv on October 24, marking the completion of an extensive modernisation project. Passenger services began the following morning, with free travel until November 1.
Running on a reserved alignment on the left side of the River Dnepr, the 5·2 km seven-station light rail line was built in 1993-2000. Services were suspended in 2009, but the city decided to revive the line pending the construction of a proposed metro extension to serve this residential area.
The €211m modernisation programme launched in 2011 included refurbishing the stops, and noise mitigation measures including screen walls and redesigned track.
At the opening event, Azarov told local residents that a metro extension to Troeschina could be built within four to five years.