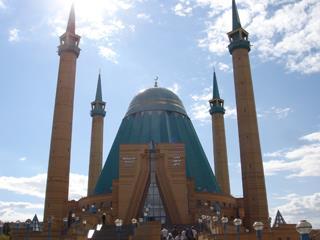 KAZAKHSTAN: The European Bank for Reconstruction & Development has invited expressions of interest in a contract to undertake feasibility studies for a planned modernisation of the 86 km tram network in Pavlodar.
The city's plans include infrastructure modernisation on the 1 524 mm gauge network, procurement of up to 20 new trams and modernisation of up to 40 existing vehicles, around half the fleet.
The scope of the study announced on November 25 will include analysis of the transport market, the performance and structure of Pavlodar Tramways and the subsidies which would be required for sustainable operation under a public service contract.
The study is to be financed by Spain through the EBRD-ICEX Technical Co-operation Fund, and thus the consultancy must be registered in Spain and use Spanish experts. However, up to 30% of the total funds may be used to finance work by local firms.