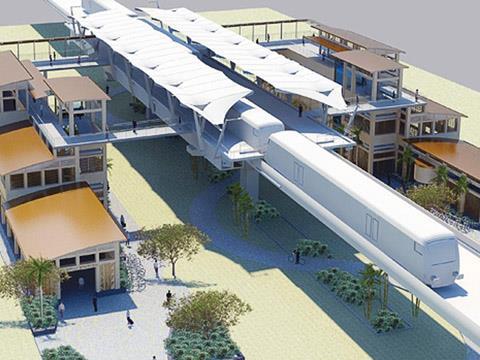 USA: A US$482·9m design-build contract for construction of the first 10·5 km of Honolulu's proposed 32 km elevated light rail line was awarded to Kiewit Pacific Co on October 21.

The company's bid was US$90m under estimates and provides a financially optimistic start to the US$5·3bn project. The scope of work includes the elevated track, but the seven stations will be tendered separately.

The city wants work on this first phase, from Kapolei to Pearl Highlands, to begin before the end of the year to help stimulate job creation. However, several federal approvals, including release of a final environmental impact statement and the all-important full funding grant agreement, are still needed. The contract therefore contains provisions which allow the city to cancel if, for some legitimate reason, the line cannot be built.

Bids for the adjoining 6 km section between Pearl Highlands and Aloha Stadium are likely to be sought in November, with further contracts for the trains and depot expected early next year.

Revenue service on the first section is now expected to start in 2012, with the entire 32 km route between East Kapolei and Ala Moana open by 2019. Future extensions west to Waikiki and the University of Hawai'i in Manoa, and east to Kalaeloa are also envisaged, pending future funding.