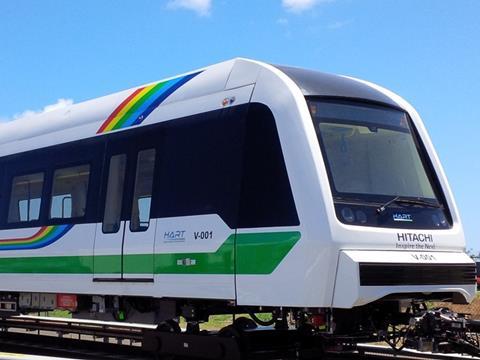 USA: Honolulu Authority for Rapid Transportation announced on July 19 that it had awarded a contract for the next phase of the city's light metro line to a joint venture of Shimmick Construction, Traylor Bros and Granite Construction.
Worth $874·8m, the design-build contract covers 8·4 km of elevated alignment between Aloha Stadium and Middle Street, as well as the construction of four stations at Pearl Harbor Naval Base, Honolulu International Airport, Lagoon Drive and Middle Street.
The first phase of the metro, between Easet Kapolei in the west and Aloha Stadium, is due to open next year. The 32 km line will eventually reach Ala Moana Center in the east.