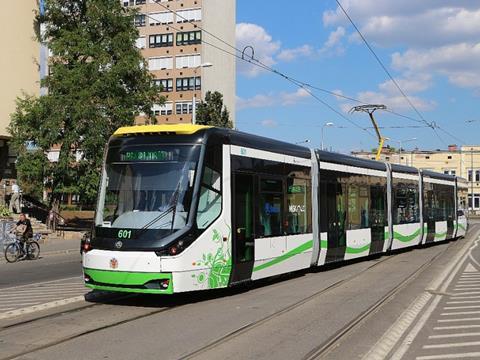 HUNGARY: The first of 31 Škoda Transportation 26T trams has entered passenger service in Miskolc.
City transport operator MVK and the Ganz-Škoda consortium signed a KC1·85bn contract for 31 trams in February 2012. This also includes an option for 10 years of servicing worth KC200m.
The first vehicle was tested in Plzen before being shipped to the Hungarian city. Deliveries of the bidirectional five-section trams are due until February 2015.
At 2 650 mm, this is the widest tram that Škoda has produced. It has capacity for 300 passengers, and features air-conditioning and LCD passenger information screens. The external styling of 'organic green flowers motif on a white background' was chosen by Miskolc residents.