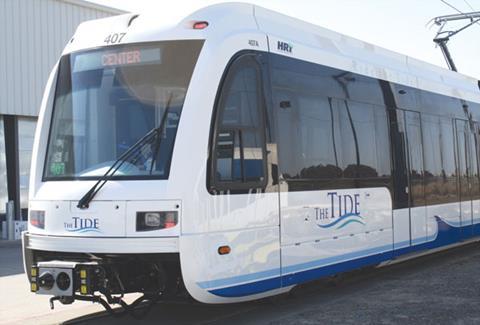 USA: The first two of 11 S70 light rail vehicles for The Tide arrived in Norfolk, Virginia, on October 6 from the Siemens plant in Sacramento.

The cars were shipped by railway and were twice delayed, first by flooding in Atlanta and then by a derailment that blocked a line in North Carolina.

The first LRV has been numbered 407, the same as the last tram to operate in Norfolk 61 years ago. Subsequent cars, which will be delivered during the next few months, will be numbered from 408 upwards.

They will be stored on the site of the LRV maintenance facility until track between Brambleton Avenue and Ballentine Boulevard is completed and ready for testing early next year.

Revenue service on the US$288m, 11·9 km starter line is scheduled for October 2010; construction is now 50% complete.