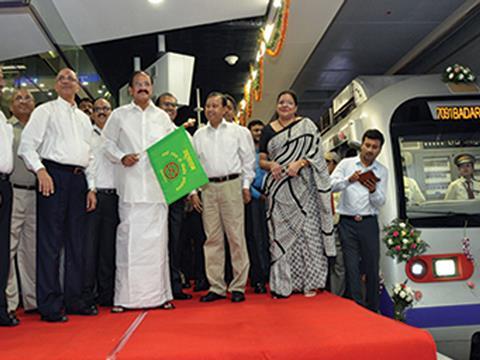 INDIA: A 3·2 km extension of Delhi metro Line 6 from Central Secretariat to Mandi House opened for passenger service on June 26.
Construction began in May 2011, with two tunnel boring machines used to excavate the tunnels, and the stations built using cut-and-cover techniques.
Services run at 3 min 15 sec headways. Interchange with Line 3 is provided at Mandi House. Delhi Metro Rail Corp expects that 70 000 extra passengers per day will be using Mandi House by 2016.
Line 6 is to be extended a further 6·2 km from Mandi House to Kashmere Gate as part of Phase III of the metro network.