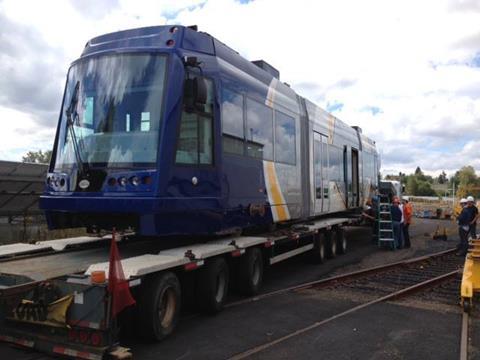 USA: The first light rail vehicle for the Modern Streetcar line in Tucson has started its journey from the United Streetcar factory in Clackamas, Oregon. It will spend five days travelling on a special flatbed trailer to the Arizona city, after which it will be reassembled and undergo four to six weeks of testing.
United Streetcar is providing eight articulated low-floor vehicles, of which seven are scheduled for daily service. Each car will have capacity for 180 passengers.
The 6·2 km Modern Streetcar line, to be branded Sun Link, will link the University of Arizona with the area west of the I-10 highway. It is due to open next year.