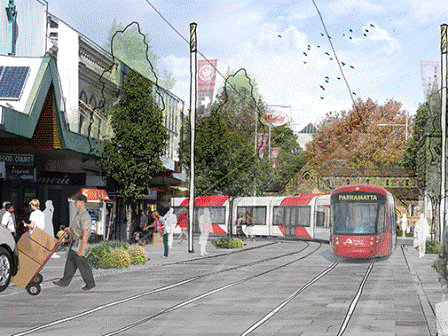 AUSTRALIA: New South Wales Minister for Transport Gladys Berejiklian and Parramatta MP Geoff Lee announced the shortlist for the Parramatta light rail route in western Sydney on October 27.
The NSW government announced 10 corridors in June, and has now shortlisted four of these for detailed engineering, transport planning and passenger analysis studies:
Parramatta – Carlingford – Macquarie Park;
Parramatta – Old Northern Road – Castle Hill;
Parramatta – Bankstown;
Parramatta – Sydney Olympic Park and Strathfield/Burwood.
According to Berejiklian, A$400m has been set aside from the 2014-15 NSW budget to 'accelerate the work'.