ISRAEL: Four consortia have been invited to submit best and final offers for the concession to build and operate the Nofit interurban light rail line between Haifa and Nazareth.
They are:
Shapir (Israel) and CAF (Spain);
Alstom (France), Electra and Minrav (Israel);
Comsa (Spain), Den Buses and Denya Cebus (Israel);
Shikun u Binui and Egged (Israel).
The concession will cover the financing, design and construction of the railway systems and rolling stock for the line and 25 years of operation.
The civil works contracts were awarded in 2020 through a separate procurement process.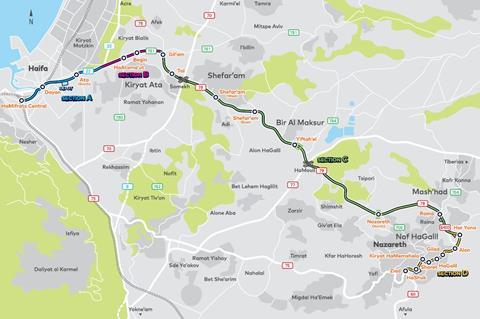 'We are advancing in great steps to implement the project', said Dan Schoenbach, CEO of project promoter Trans Israel, on May 31. 'The fact that four leading groups of their type are now in the best and final offers stage, show their trust in the project.'
The 41 km line will have 20 stops, a depot and a control centre, and at least 30 trainsets with a maximum speed of 100 km/h.
Opening is planned for around 2028. Services will run every 4 to 15 min, with ridership estimated at 100 000 passengers/day.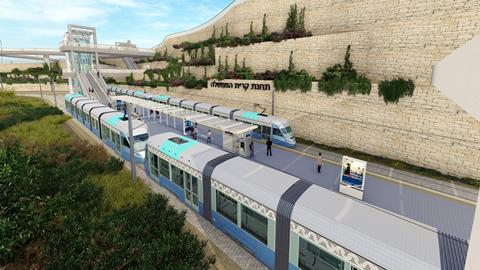 The line would serve a growing population, with the number of residents predicted to increase by 40% in the Nazareth area by 2040, and by 70% in Shefar'am and Kiryat-Ata. Local employment is expected to grow by 60%.