ASIA: An agreement for the joint development of rail services to deliver Russian food products to China has been signed by RZD Logistics and YuXinOu (Chongqing) Logistics.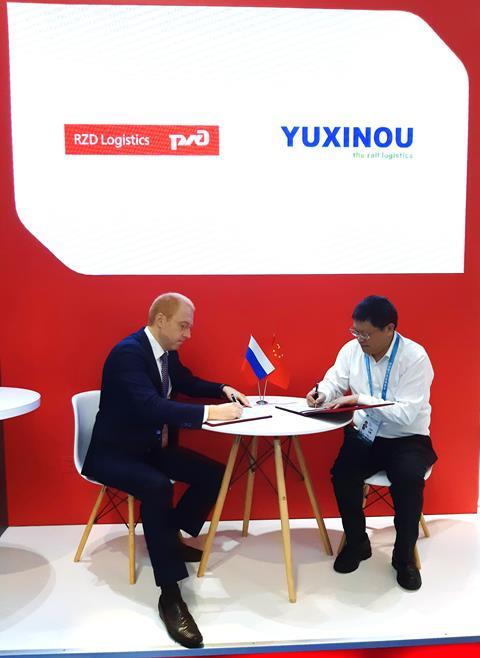 The companies plan to expand the geographic range of the existing Agroexpress service, with a series of shipments to Chongqing planned by the end of the year.
'Our company has been working for many years on the development of export-import railway services connecting Chongqing with various cities of Russia and Europe', said Chi Dan, General Director of YuXinOu (Chongqing) Logistics after the agreement was signed at the China International Import Expo in Shanghai on November 12.
'The population of Chongqing is 31 million', Chi said. 'This is a huge market, including for Russian agricultural products. Seeing the prospect of growth in imports of Russian goods to Chongqing, our company has created a division responsible for trading. I'm sure that the Russian food delivered to Chongqing by accelerated Agroexpresses, including flour, butter, meat and dairy products, will be very popular among consumers in Chongqing and surrounding cities.'