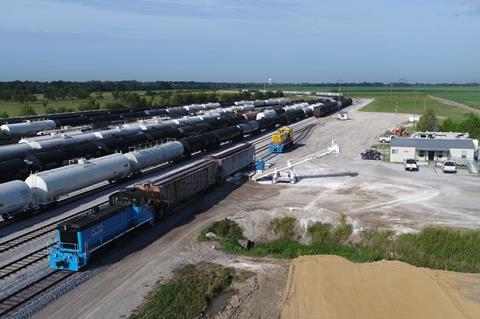 USA: Investors Alpenglow Rail and Connor, Clark & Lunn Infrastructure have acquired USA Rail Terminals from Texas-based family investment companies High Roller Group and Jim Donnan Companies.
USA Rail has two terminals in the Gulf Coast region which provide services including wagon storage, shunting, transloading and cleaning.
The Port Allen facility in West Baton Rouge, Louisiana, is served by Union Pacific and located near to companies including ExxonMobil, Tokai Carbon, Placid Refinery and Dow Chemical.
The Port Arthur site in Beaumont, Texas, is served by Kansas City Southern and located within the Port Arthur and Beaumont refinery and petrochemical corridor, near to Indorama, Exxon, Chevron, Motiva, Total and BASF.
'USA Rail and the High Roller team had a lot of vision and built a great business. The facilities are state-of-the-art and built to last', said Alpenglow's CEO Rich Montgomery on August 5. 'The USA Rail assets are strategically located in excellent industrial markets and are well-positioned for both defensibility and growth.'