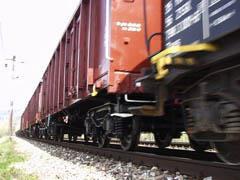 AUSTRALIA: Aurizon has signed a heads of agreement with NSW Ports for a new intermodal terminal at Enfield in western Sydney, the company announced on December 7. The agreement is non-binding at this stage, but a binding lease and terminal operator agreement should be signed in the first quarter of 2016.
Aurizon will operate the Enfield Intermodal Logistics Centre and lease the land at the site, relocating its existing intermodal terminal from Yennora, about 10 km to the west, in March 2016.
Enfield would handle interstate business, and Aurizon sees it as a platform for growth in the deep-sea market, with potential for services from Port Botany, one of the country's container gateways, about 18 km away.
Executive Vice-President Commercial & Marketing Mauro Neves said that Enfield offered 'far superior' location and logistics to Yennora. 'It will support longer trains, improve scheduling and cycle times, and reduce train shunting. It will also allow faster transit time on the Melbourne, Brisbane and North Queensland corridors and an opportunity to target increased volumes for both north-south and east-west interstate operations', he added.
The 60 ha Enfield ILC is on a dedicated freight line with direct access to the interstate mainline corridor, as well as the M4 and M5 motorways. The site includes an intermodal terminal and warehousing with vacant land available for further development.
Aurizon sees Enfield as complementary to the Moorebank terminal in southwest Sydney, for which the Sydney Intermodal Terminal Alliance of Qube Holdings and Aurizon signed an agreement in June.