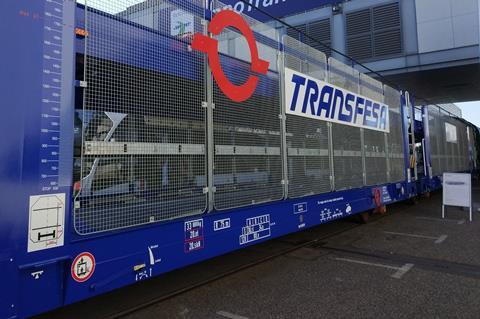 EUROPE: Transfesa Logistics has put into service the first 18 of 100 automotive wagons ordered from Greenbrier in Poland.
The company said this would help to meet the growing demand for transporting electric vehicles, and cars which are larger and heavier than those produced in the past.
The wagons have interchangable wheetsets enabling them to operate on Spain's 1 668 mm gauge routes as well as 1 435 mm gauge lines elsewhere.
They are 31 m long, and the upper deck can be moved to accommodate the specific measurements of different types of cars. Side screens and rubber edging trim help to prevent damage to the cars during transit.