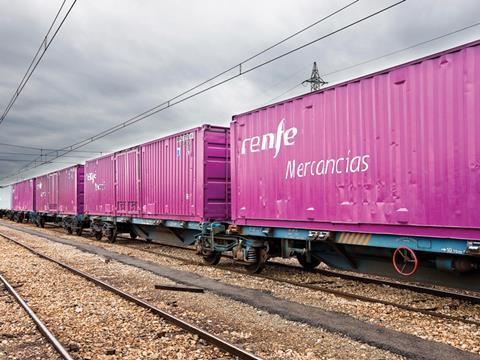 SPAIN: ADIF has awarded Sehuca Construcciones y Servicios, Martín Casillas and Comsa a €11·7m, 12-month contract to build an intermodal logistics terminal at Badajoz on the cross-border route to Elvas in Portugal.
The project is the first phase of the Extremadura region's Plataforma Logística del Suroeste Europeo programme.
The facility will be used by freight services originating at the ports of Sines and Leixões and using the Atlantic Corridor to reach the rest of Europe, running over the line from Badajoz to Ciudad Real which is currently being upgraded and will also be electrified.