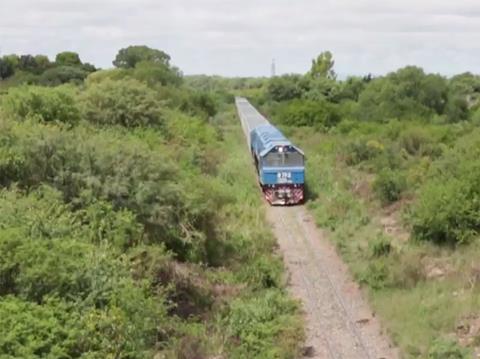 ARGENTINA: Transport Minister Guillermo Dietrich announced on July 26 the completion of the first 100 km of track renewals under the programme to upgrade the 1 000 mm gauge Belgrano network for freight traffic. Under the first phase of the programme, track renewals are being undertaken on 535 km.
The second phase of the programme, covering 500 km in the provinces of Santa Fe, Salta and Jujuy, is due to commence in September. Tendering for the third phase is underway with the aim of starting work on 558 km in Salta, Jujuy and Tucumán in March 2018.

The entire programme is due for completion in September 2019. New rail, concrete sleepers and ballast should enable capacity to be increased from 1 million tonnes of freight a year to 4∙4 million tonnes in 2019, with train speeds increasing from the current average of 15 km/h to 40 km/h.

Guillermo Fiad, President of state-owned infrastructure authority Trenes Argentinos Infraestructura, said that work on the first 100 km had been completed 'according to schedule and we are continuing to move forward to complete the works has we have promised.'