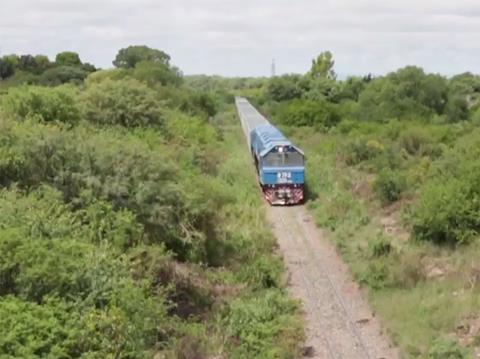 ARGENTINA: Transport Minister Guillermo Dietrich has announced the start of tendering for the third phase of the programme to upgrade the 1 000 mm gauge Belgrano network. Bids are being invited to undertake track renewals on 558 km in the provinces of Tucumán, Salta and Jujuy, including route C8 from Las Cejas to Rosario de la Frontera, serving an important soya and maize-growing area.
Funded by CMEC of China, the Belgrano upgrade encompasses a total of 1 600 km connecting northwest and northeast Argentina with Rosario and other ports. Infrastructure is being upgraded to raise train speeds from 15 km/h to 30 km/h, with the aim of increasing freight traffic from 1 million to 4∙4 million tonnes a year by 2019.
With the first phase of the programme currently underway, work on the second was expected to begin shortly.