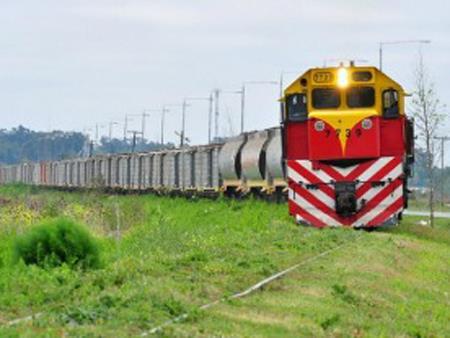 ARGENTINA: Under a wider development programme for the north of Argentina, the federal government has announced that it is to undertake track renewals on 1 500 km of the 1 000 mm gauge Belgrano network, focusing on routes serving the ports of Rosario and Santa Fe.
Tendering has commenced for the first phase covering 530 km in the provinces of Santa Fe, Chaco and Santiago del Estero, to be followed by 354 km in Santa Fe and Salta, plus a final package of 623 km in Santa Fe, Salta, Tucumán and Jujuy.
Announcing the start of tendering, Transport Minister Guillermo Dietrich said on April 18 that the upgrade was 'the largest ever undertaken' on Argentina's rail freight network. Revival of the Belgrano network would make a fundamental contribution to the economic development of northwest and northeast Argentina, he added.
According to the government, the upgrade programme will create 10 000 direct and 38 000 indirect jobs. Through improved infrastructure, it is hoped to increase traffic on the Belgrano network by 419%, from 847 282 tonnes in 2015 to 4⋅4 million tonnes in 2019.