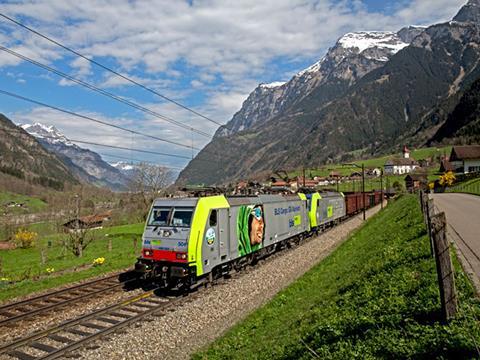 SWITZERLAND: BLS has agreed to buy back the 45% stake BLS Cargo which is owned by DB Schweiz Holding for an undisclosed price.
Announcing the agreement on January 6, BLS said the transaction would have no effect on the existing operational relationships between the companies, and DB Schenker Rail would remain an important business partner of BLS Cargo.
BLS Cargo was founded in 2001, and DB has held a stake since 2002. At the end of 2013 DB switched its Gotthard transit freight contract from BLS Cargo to SBB Cargo. This led the companies to reconsider the structure of BLS Cargo, and DB's subsequent decision to sell its stake.