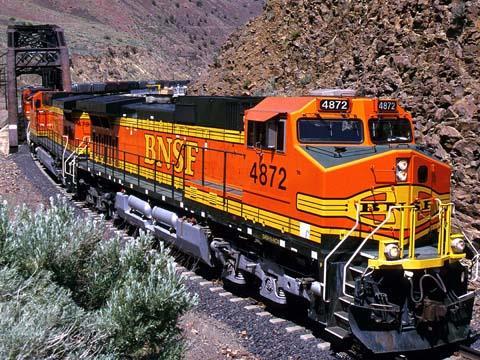 USA: The 2013 capital spending programme announced by BNSF on January 18 has a total value of $4·1bn, an increase of $450m on 2012.
The largest component is $2·3bn allocated to infrastructure and related assets on the 52 000 km network, which serves 28 US states and two Canadian provinces. Locomotive, wagon and other equipment acquisitions are expected to total $1bn.
A total of $550m is allocated for expansion and efficiency projects. These include increasing capacity to accommodate growth in Bakken Shale related industrial products, and expansion of terminals to enhance 'productivity and velocity' including completion of the Kansas City Intermodal Facility.
BNSF has allocated $250m for the continued installation of federally-mandated Positive Train Control.
'This record capital plan continues our long-term focus on ensuring our network is prepared for the growing US demand for freight rail', said Chairman & CEO Matthew K Rose. 'We are focused on investing to meet our customers' expectations and to expand capacity where growth is occurring. Given the importance of our low-cost supply chain to the US economy, our privately-funded rail infrastructure is well positioned to ensure the US ability to compete in global markets.'