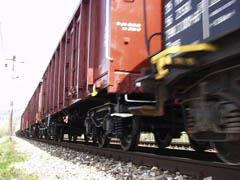 AUSTRALIA: The federal government is to provide A$9·6m for the construction of the Bromelton Intermodal Rail Freight Precinct west of the Gold Coast under the second round of its National Stronger Regions Fund, which was announced by Deputy Prime Minister Warren Truss on December 7. This includes a total of A$293m for 111 projects.
The project will include 6 km of new track, in addition to infrastructure to encourage future rail development in the industrial precinct. Once complete, the new intermodal facility will be able to handle up to 795 000 tonnes of freight a year from 2020.
According to the government, the project would create 500 new jobs over the medium term and up to 1 000 in the longer term.
The federal government, the state of Victoria and the city of Ballarat have invited expressions of interest for the Ballarat Freight Hub alongside the 1 600 mm gauge Melbourne – Ararat, line with access to Melbourne and Geelong ports. Up to 24 ha of land will be available for firms looking to establish transport operations, freight handling or manufacturing.