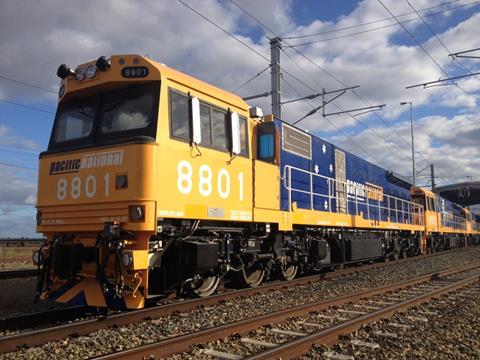 AUSTRALIA: Port and logistics company Asciano, owner of rail freight operator Pacific National, confirmed on July 1 that Canadian utility, transport and energy asset investor Brookfield Infrastructure Group had made an indicative non-binding proposal to acquire 100% of its shares.
Brookfield manages a 5 100 km freight network in Western Australia, and has a holding in concessions operating 4 800 km of railway in Brazil.
The Asciano board had concluded 'it was in the interests of its shareholders to engage further with Brookfield on an exclusive basis to progress the proposal', which was received on June 26 and has an implied value of A$9·05 per share. This would be paid as a combination of cash and units in Brookfield's listed fund Brookfield Infrastructure Partners.
Both companies stressed that discussions were at a very early stage, and there was no certainly that an offer would follow.
The Asciano board said that if the A$1·8bn proposal did not proceed, it 'believes that Asciano has very attractive independent future'.