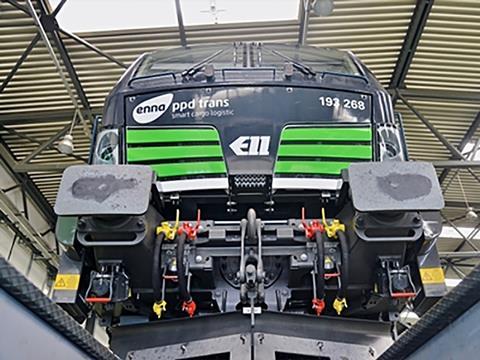 EUROPE: Slovak company Budamar Logistics has bought a stake in Croatian open access freight operator PPD Transport, as part of its plans to expand into the Balkan region. Budmar is mainly targeting Croatia and Serbia, where it plans to provide rail and logistics services to major industrial companies.
On July 8 PPD Transport took delivery of the first of three Siemens Vectron multi-voltage electric locomotives which are being leased from ELL and will be used to haul freight trains from Slovenia to Hungary. Two Class 2044 diesel-electric locos have also been leased from Skinest Rail, which had acquired them from TZV Gredelj which had itself bought them from Croatian passenger operator HZ PP.
Bratislava-based Budamar was established in 1997. It owns Slovakian private freight operator LokoRail, which was founded in October 2004, and collaborates with state operator ZSSK Cargo. It recently become a co-owner of logistics company Smart Cargo SK.