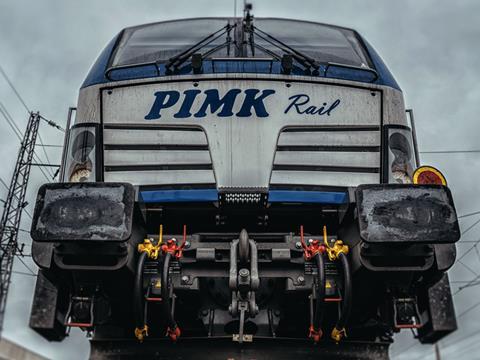 EUROPE: PIMK Rail dispatched its first weekly freight service from the Plovdiv intermodal hub in Bulgaria to Çerkezköy in Turkey on March 2.
A Siemens Vectron locomotive hauled 17 articulated piggyback wagons carrying lorry trailers, which were able to avoid the long delays to road traffic which can occur at the border. A second pair of trains per week is planned as demand increases, along with a feeder service from Austria via Serbia.
Last year PIMK was awarded a 27-year concession to operated the Plovdiv intermodal hub, agreeing to pay the Bulgarian government an index-linked annual fee plus at least 10% of the annual income from the facility.