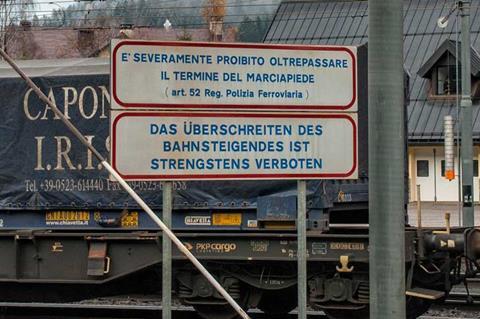 EUROPE: The European Rail Freight Association has called on the European Commission to introduce greater flexibility in its language requirements for cross-border train drivers.
In response to public consultation on the revision of the Train Drivers Directive, ERFA says it accepts the overall requirements for language skills, but believes that reduced requirements should be allowed for border crossing areas and when trains are operating over diversionary routes for a limited period.
ERFA says that without such flexibility, the need to change drivers and/or locomotives at national borders will increasingly create bottlenecks.
In the short term, the association would like to see a lowering of language requirements for train drivers on international traffic within a certain range of a border crossings with the necessary linguistic support in place by infrastructure managers. In addition, the existing exemptions of language requirements in countries with more than one official language should be maintained.
In the mid and long-term, ERFA says work should continue towards the use of translation tools and English as a standard language for rail freight operations, although this is not a short-term fix.
'The current situation, whereby rail freight undertakings are trying to operate in a European freight market with a drivers certification programme that is severely outdated, is undermining the sector's ability to grow', said ERFA President Dirk Stahl on September 30.