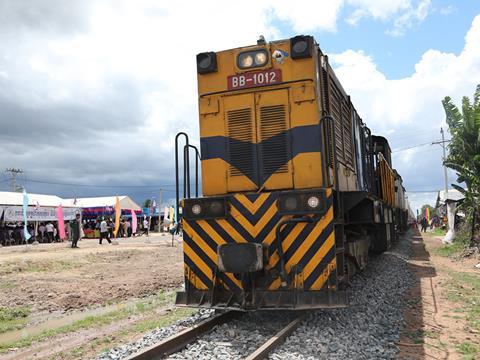 CAMBODIA: The rail network is not yet working well for freight shippers despite recent improvements, a trade body told the 17th ASEAN Ports & Shipping Conference in Phnom Penh.
Moving containers on the 266 km metre-gauge route from the capital and business hub Phnom Penh to the main port of Sihanoukville is complicated, expensive and time-consuming, Ou Sopheak, Director of the Cambodia Freight Forwarders Association, told the conference on September 10.
The cost of rail is similar to the cost of using a lorry all the way, she said, while the need for last-mile road transport at each end means there is no time advantage in using rail. Other problems include the lack of punctuality, and a shortage of lorries for last-mile services.
The 386 km line to the Thai border is not yet fully operation and has no capacity for freight, the conference heard. A bilateral agreement for cross-border trade on the route was signed by Cambodia and Thailand in April, but basic rules including the technical standards and legal framework are not yet ready, Ou said.
She also called for the government to fund a multi-modal freight transfer facility, while acknowledging that it was difficult for a poor country to raise the money to implement its rail master plan. This envisages three more main lines, eight branch lines, four 'high speed' lines and a number of industrial links.