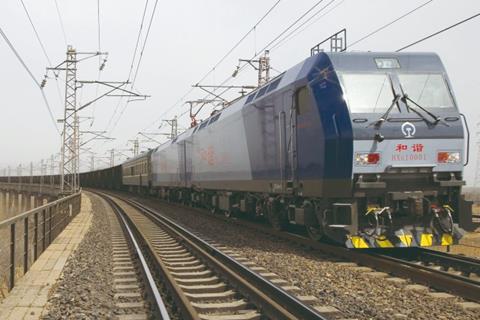 CHINA: The National Development & Reform Commission has issued instructions to accelerate the construction of freight lines to improve the last-mile connectivity of ports, industrial plants, mining sites and logistics parks.
The programme covers 127 rail links totalling 1 586 km in 24 provinces and municipalities. These range in length from a 0·9 km line for use by automotive group Volkswagen at Nanhai port in Guangdong province to a 64 km line connecting the Xuwei port area in Lianyungang with the national network.
The programme is intended to meet the needs of a three-year transport action plan for 2018-20 which aims to increase rail freight by 1·1 billion tonnes or 30% from the 2017 figure.
At least 80% of companies and logistics parks handling 1·5 million tonnes of bulk cargo per year are expected to be connected to the rail network by the end of 2020. This would reach 85% by 2025, including all major ports on the River Yangtse.
Under the initiative, requests from companies for rail connectivity cannot be turned down by local railway authorities, which are required to issue an approval within 20 days of receipt of all relevant documents.