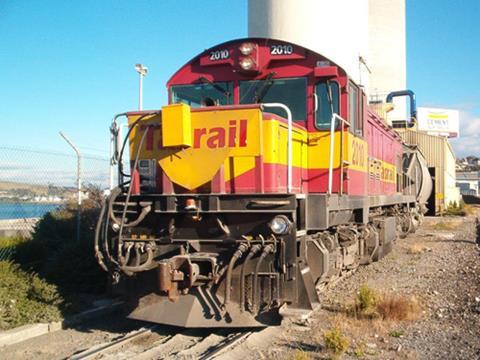 AUSTRALIA: TasRail has awarded China Northern's CNR Australia subsidiary a contract to supply 191 wagons from mid-2013.
The order covers 36 ore wagons, 17 coal wagons, 18 for cement traffic and 120 for containerised freight on the 1067 mm gauge network. Announcing the deal on October 24, Tasmania's state owned operator said the contract value would not be disclosed, but was 'substantially less than A$20m'.
Chief Executive Damien White said TasRail was 'disappointed that it had not been possible to achieve a competitive, local supply option'. Two Tasmanian companies had tendered for the contract and one was shortlisted, but proved more expensive.
TasRail inherited 378 wagons of seven types and up to 40 years old when it was established in December 2009. The company believes the new vehicles 'will be substantially more efficient', with increased capacity and better reliability.
'With the first of our 17 new locomotives expected to start arriving late next year, combined with the significant and steady improvement in the safety and reliability of operations, TasRail can now start to shift its primary focus away from the rail recovery phase to pursue its strategy to grow the business', said White.