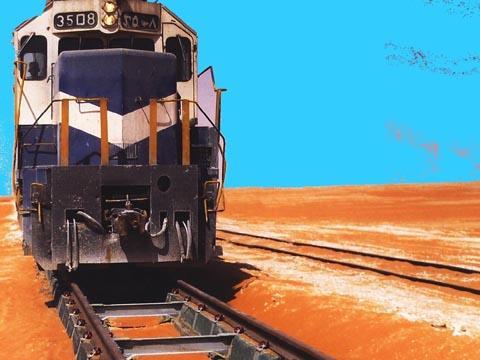 SAUDI ARABIA: CSR Qishuyan has won a 74·2m riyal order to supply Saudi Railways Organization with 10 diesel freight locomotives. CSR said the contract signed on July 20 is a 'breakthough' as its first order to export main line locomotives to the region.
Acting President of SRO Hamada Bin Abdul Rahman Alabdul Kader said the new locomotives are needed to handle growing freight traffic. The first two will be delivered within eight months of CSR receiving the letter of credit, and the remaining eight will follow over 13 months. The contract includes three years of maintenance and staff training.
Before bidding, CSR undertook an in-depth study of operating conditions in Saudi Arabia, where locomotives must cope with high temperatures and sand storms.
CSR is currently supplying 668 wagons for the North-South Railway, and its Zhuzhou plant has supplied SS56 electric locomotives for suburban services in Iran. China Northern has supplied five DF10DDB locomotives to Saudi Arabia for railway construction projects.