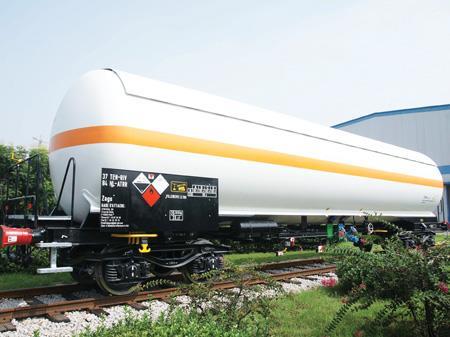 FRANCE: CNR Jinan has completed the first of a batch of wagons ordered by leasing company Atir-Rail in June last year.
As well as marking CNR Jinan's entry into the European market, it is thought to be the first European order for Chinese wagons since a build for Albania in the 1960s.
The contract covers 20 ammonia and 20 LPG wagons. Two wagons of each type are expected to arrive at Basel in Switzerland for testing next month.