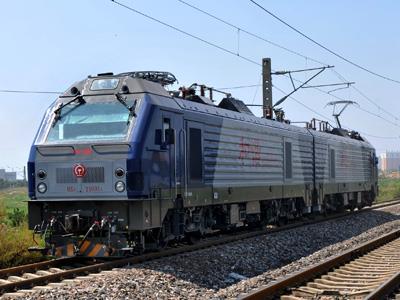 CHINA: CNR Datong has unveiled a twin-unit electric locomotive developed to haul long-distance freight trains carrying natural resources from the north and west of China to industries in the east.
Rolled out on August 27, HXD21001 has a maximum speed of 120 km/h. It is rated at 10 MW, an increase from CNR Datong's previous 6·4 MW design which is intended to enable trains to be increased from 50 wagons of 70 tonne capacity to 100 wagons of 80 tonnes.
The manufacturer says the domestically produced traction and control systems represent the results of a decade of development work. Components are protected against rain, sand and dust to cope with the differing environments encountered on very long-haul routes across China, while the cabs have a newly designed ergonomic console and improved air conditioning to provide better working conditions for the crew.