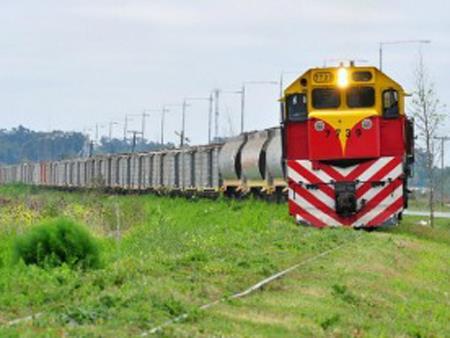 ARGENTINA: Infrastructure authority Trenes Argentinos Infraestructura has announced the award of a contract to undertake track renewals on the 1 000 mm gauge Belgrano network, under the second phase of a programme that will see a total of 1 600 km upgraded across the provinces of northwestern Argentina.
Awarded to a joint venture of UCSA, Spavias Engenharia and Construcciones Performar, the contract covers 416 km. Work is due to begin in September on the route between El Chalicán in Jujuy province and Embarcación in Salta, as well as the Pichanal — Talavera route wholly within the province of Salta.
According to the Ministry of Transport, the winning bid was 24% below the budget of 5∙3bn pesos, representing a saving of 1∙27bn pesos. Of the eight bids received in a tender which had attracted interest from companies based in Brazil, China, Italy and Spain, six were below the budget.
Trenes Argentinos Infraestructura President Guillermo Fiad said that tendering for the Belgrano upgrade was being undertaken using 'competitive and transparent' processes. 'We are looking to do more work at the best price and with the best quality', he added.
The second phase of the Belgrano upgrade will see work undertaken on 500 km at a total cost of 6∙34bn pesos. A contract covering 84 km in the province of Santa Fe is due to be awarded shortly.
Under the first phase, work is already underway on 535 km in the provinces of Santiago del Estero, Chaco and Santa Fe. It is due for completion during the second quarter of 2018 at a cost of 5∙18bn pesos.
'We are taking forward the most important upgrade ever undertaken on the nation's freight railways', said Transport Minister Guillermo Dietrich.