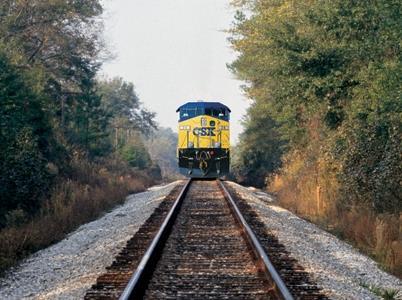 USA: CSX Transportation has reached agreement to sell almost 300 km of railway in Alabama and Georgia to Denver-based HGS Railway Holdings, following its announcement earlier this year that up to one-third of its total network was being reviewed for possible closure or sale.
HGS has established two wholly-owned subsidiaries to acquire two lines, which would continue to be leased to the OmniTRAX short line subsidiaries that currently operate them under lease from CSX. HGS-ATN is acquiring 194 km of CSX-owned trackage linking Birmingham with Alabama City and Guntersville, which is operated by Alabama & Tennessee River Railway. HGS-FCR is purchasing the Fulco Branch, which comprises 89 track-km of industrial spurs west of Atlanta, Georgia, operated by Fulton County Railway.
HGS applied to the Surface Transportation Board on April 4 for the lines to be redesignated as Class III operations. Because HGS-ATN and HGS-FCR are not Class I carriers, and there would be no significant change to the volume of rail traffic being handled, the company argued that this would exempt the transaction from prior approval by the STB. HGS Railway Holdings President & CEO Kevin Shube said the group 'intends to reduce overhead expenses and co-ordinate personnel policies and practices of its two rail carrier subsidiaries', but would not seek to integrate the two businesses.