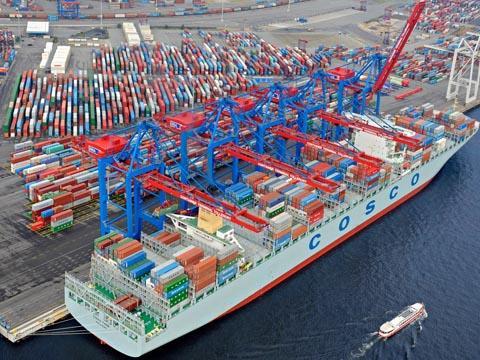 EUROPE: On April 27 Deutsche Bahn and port and logistics group Hamburger Hafen und Logistik announced an agreement to restructure their subsidiaries providing intermodal freight services from German ports.
Subject to regulatory approval, DB Schenker Rail is to take over HHLA's 50% stake in TFG Transfracht, which moves containers from Hamburg and Bremen to destinations in Germany, Austria and Switzerland and generated revenues of €250m in 2011. DB Schenker Rail believes taking full control would enable it to improve TFG Transfracht's performance and market share.
In return, HHLA will take over DB's 33% stake in Polzug Intermodal, increasing its stake to 86·5%, and would also take over DB's 35% stake in Praha-based Metrans, giving it 74·5%.
HHLA said this unbundling would enable it to align the companies more closely to needs of maritime shippers, and make greater use of its own inland terminals, wagons and locomotives. It also plans to intensify co-operation with Polzug shareholder PKP Cargo, which may increase its stake.
The value of the transactions is not being disclosed.