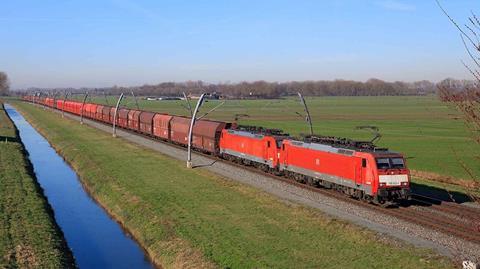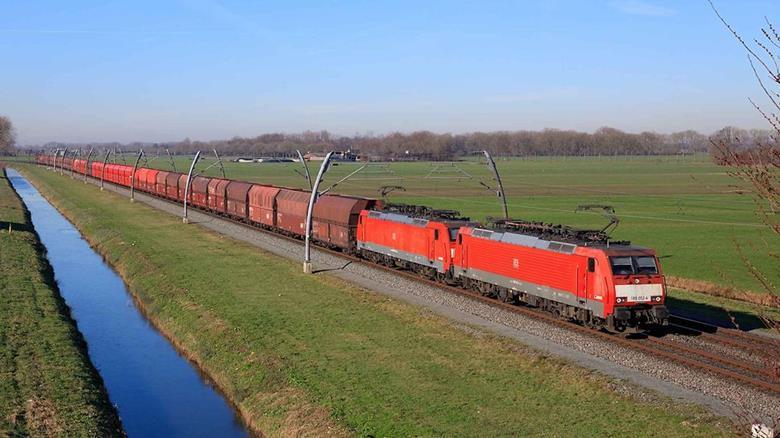 GERMANY: DB Cargo doubled its coal transport volumes over the winter months to support the reactivation of coal-fired power stations which were brought out of reserve to ensure stable electricity supplies after gas deliveries from Russia were halted because of the war in Ukraine.
Since October DB Cargo has supplied 15 power plants with a total of 3 million tonnes of bituminous coal. It reactivated and modernised a more than 1 000 coal wagons, and transported an average of 30 000 tonnes/day from North Sea ports to the power stations, twice as much as usual.
The main routes are from Rotterdam and Amsterdam to Saarland and southern Germany, with coal trains using designated 'energy corridors' where they are given priority over other traffic.
The power stations are now being supplied with coal as and when required, with DB Cargo expecting that they will be needed for the rest of this year.
'Rail freight has proven itself a vital and reliable part of our power supply system this winter', said CEO Dr Sigrid Nikutta on March 13. 'Thanks to a lot of hard work, we were able to very quickly double our usual transport volumes in a matter of weeks. No other mode of transport, and no other freight operating company, could have achieved this on such a large scale.'