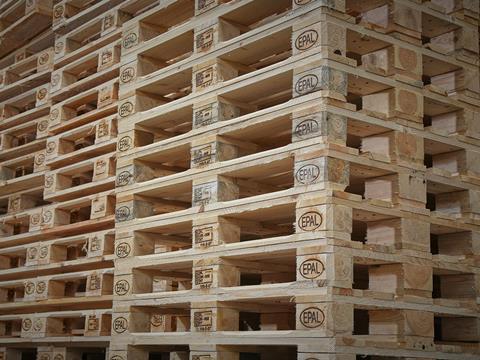 EUROPE: The European Pallet Association has announced that it is to terminate with effect from May 1 an agreement enabling the unrestricted exchangeability of EPAL Euro pallets with UIC/EUR pallets signed in October 2014.
EPAL expressed concerns about quality assurance, claiming there have been 'substantial shortcomings of UIC's organisation of the exchange pool'. As a result, 'EPAL can no longer guarantee that UIC/EUR pallets meet the demands that the industry, retail and logistics sectors justifiably place on quality and safety', said EPAL Chief Executive Martin Leibrandt.
EPAL claims that UIC has not taken adequate measures to suppress counterfeiting. As a result, 'East European gangs are increasingly counterfeiting UIC/EUR pallets, since it has become riskier to counterfeit EPAL Euro pallets due to the joint action of EPAL, customs authorities and lawyers.'
Protesting against EPAL's 'incomprehensible' decision 'in the strongest terms', UIC said claims of counterfeiting were 'divorced from reality', with trademark infringements 'regrettably, a fact of life for all pallet manufacturers.' UIC said its member railways would 'continue to consider both pallet brands as equivalent and exchange them in future'.