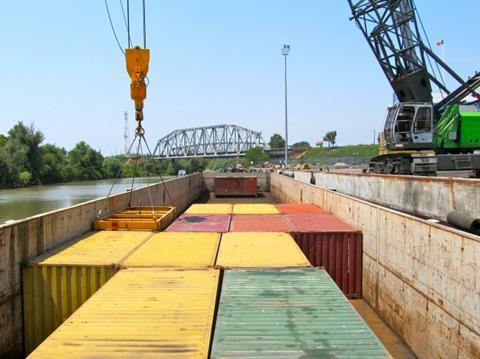 MOLDOVA: The European Bank for Reconstruction & Development is providing a US$12m loan to finance the construction of a rail terminal with 1 435 mm and 1 520 mm gauge tracks at Danube Logistics' Giurgiulesti International Free Port.
Located where Moldova, Romania and Ukraine meet at the confluence of the Danube and Prut, the port is a free economic zone and logistics hub with container, oil, grain, vegetable oil and general freight facilities.
The EBRD loan announced on January 11 will be used to improve the port infrastructure and complete a railway link to the container, general cargo and dry bulk goods terminals. Transhipment to and from rail will no longer require internal transfer by lorry and multiple crane lifts, making port operations more cost and time efficient.