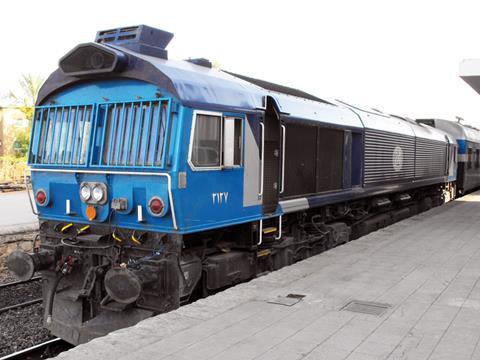 EGYPT: The European Bank for Reconstruction & Development has invited expressions of interest in a contract to assist Egyptian National Railways with the planned conversion of its freight business into a stand-alone subsidiary company. The intention is that this would have managerial independence and operate through commercial relationships with the remainder of ENR.
Phase 1 of the project would establish the necessary track access charging regime and identify where the new Freightco would require formal agreements with ENR, and would propose a legal framework, governance and organisational structure and develop an outline business strategy.
Phase 2 would assist ENR in the formal establishment of Freightco, drafting articles of association and any legislative and regulatory changes. It would also help with developing formal relationships between Freightco and the remainder of ENR and preparing an initial three-year business plan.
ENR is currently divided into three business divisions covering long-distance passenger services, short-distance passenger services and freight, as well as seven support segments covering infrastructure, maintenance, shared services (station staff and train control), safety, human resources, finance and engineering projects & development.
According to EBRD, ENR's freight business currently handles 4 million to 5 million tonnes/year, with an average haul of 309 km, generating average revenue of 0·15 E£/net tonne-km. It has around 2 000 staff, 217 locomotives of which about 90 are operational, and 5 400 operational wagons.