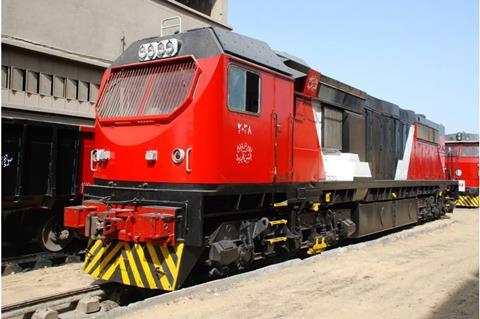 EGYPT: Egyptian National Railways is developing plans to award a concession for the operation of rail freight services on the national network.
ENR's freight traffic currently totals around 4·5 million tonnes/year, but the government believes there is significant potential for growth, which could and increase rail's market share to take traffic to 30 million tonnes/year by 2030. It will be holding a market sounding event in Cairo on February 22 to explain the potential business opportunities and invite feedback on its initial proposals.
The plans envisage the award of a 10-year concession to a domestic or international operator, which would take over ENR's existing freight contracts with the ability to renegotiate the terms. The winning bidder would be required to pay an annual fee for the use of ENR's staff and assets. It would also be expected to pay 'on a commercial basis' for track access, the use of ENR rolling stock and train drivers.
The initial 10-year concession contract would include provision for a further 10 year extension if volume targets are met. Alternatively, the government may decide at that point to fully open the rail freight market to third parties, after which the incumbent would be able to continue operating without a specific contract from ENR.
The current legislative regime does not make provision for a private operator to deploy its own fleet on the national network. The concessionaire would therefore be expected to lease ENR locomotives and rolling stock, at least for the initial period. There would be provision for the contract terms to be modified if future regulatory changes were to permit the use of privately-owned vehicles.
ENR currently has about 100 operational main line and shunting locos dedicated to freight services, and around 4 500 wagons. In August 2021 the railway ordered 1 000 wagons of various types.
Dornier Consulting International is support the development of the freight reform proposals. A separate planning process is currently underway for the privatisation of ENR's Gabal El Zaitoun and El Tebeen workshops.