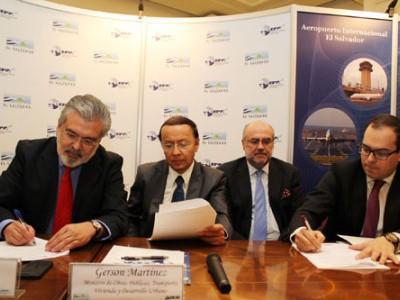 EL SALVADOR: Port and infrastructure authority CEPA has signed an agreement with Spanish consultancy Tramrail, which is to assist with the revival of the country's 914 mm gauge rail network. As well as resuming freight operations, new passenger services are planned from the capital San Salvador to Sitio del Niño and San Martín.
Speaking at the signing ceremony on February 26, Minister of Public Works Gerson Martínez outlined the government's vision to turn El Salvador into a logistics hub for the region. This would involve the public and private sectors working together to develop an infrastructure strategy, he said, in the context of a transport policy encompassing both logistics and ports.
Services on the FENADESAL network were suspended in 2002, but in recent years a limited commuter service has been operated between Apopa and San Salvador.